11 Best Graphic Design Tools In 2022 For Making Original Art
Unavailability of graphic design software is no longer an issue considering how many great programs are currently available. No matter your area of expertise or needs, you will discover an effective tool that can help you communicate effectively and maximize your advantages whenever you use graphic design tools. You need to make sure that you know what type of software you are using in order to reap the maximum benefit since different tools are designed to accomplish different things. 
The best graphic design software are described in this article, along with their pricing information and any other details that you want to see before making a buying choice.
Some graphic design tool tips
Each of us has diverse reasons for creating design graphics and a variety of feasible design abilities. That's why it's beneficial to keep the following suggestions in mind when choosing a tool and developing an art piece.
Graphic design tools are just a stopgap measure until you create your own distinctive contributions to the world. In other words, your job is what you are. In order to grow your abilities, you must continue to educate yourself.

The absolute most sophisticated thing in the world is the simplicity of its technique. So, try to remain as simple as possible when entering matters by taking a minimalist method.

Since the hardware and software you use can affect your experience, your choice of devices can have a huge impact on your choice. You may decide to purchase an sleek or high-performance computer, each with their own advantages and disadvantages. Expensive doesn't always mean better, as it provides convenience but might mean inferior quality.

Using online color palettes and ready-made graphics templates can speed up the process of designing your graphics. Some apps are raster-based, with images having a finite number of pixels, while others are vector-based, allowing for the production of limitless amounts of images.
Vector graphics editor for Mac, Windows, and Linux that helps create your own vector or import pre-built illustration elements to make original art. A valuable application for staff active in social media marketing, web content, ads creation, and more due to its free, built-in graphics element. You can share any graphics created through the app via email, a URL, or social media.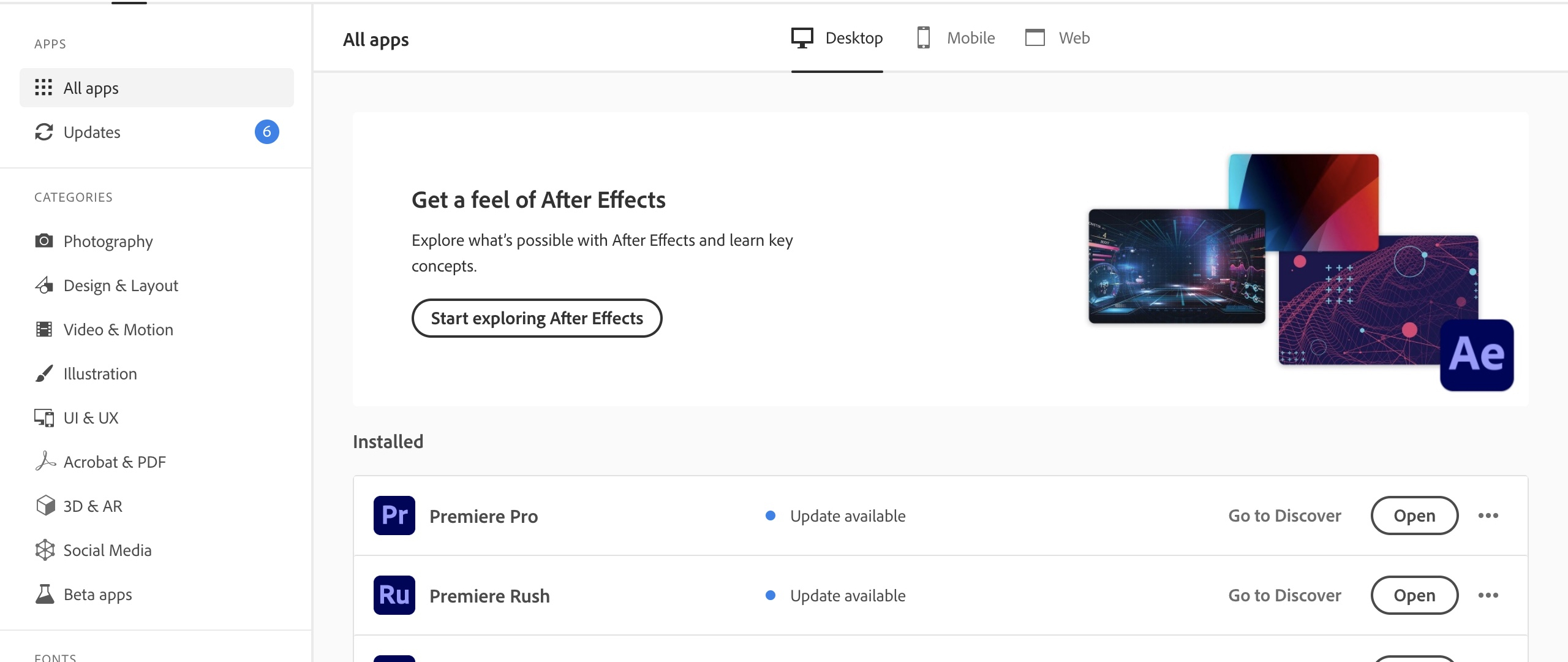 Adobe CC or Adobe Creative Cloud is the evolution of the legendary company Adobe's direct marketing to remain relevant in the modern Internet landscape. The primary Adobe desktop applications are accessible only with the CC license. To obtain all the merchandise, you can opt to participate in the Creative Cloud bundle. 
Pricing is dependent upon a user's credit add- on, and it is $19.99 for 20 text apps for all students and educators to $20.99 for a single desktop publishing app like Adobe InDesign. A separate user will have the same 20 applications and pay $52 per month unless they are enrolled in a program and are paying as a team. Adobe and its items are frequently used all over the world but there is still no understanding of their significance.
They include Adobe Photoshop, the world's leading program for image editing. Photoshop has become synonymous with image editing through its status as the world's most popular image manipulation program. Illustrator, which helps you create vectors for graphic design, is also a popular visual design program; Character Animator, which is used for animated visual design, and Lightroom, used for pictures, are other popular programs.
There is Adobe XD for vector-based user experience design of apps and web pages. Adobe Dimension and Acrobat Pro are alternative programs to help in generating static compound content. Of course, there are other Adobe software like Flash for video production and Photoshop for PDF editing, but the selection depends on what you can afford.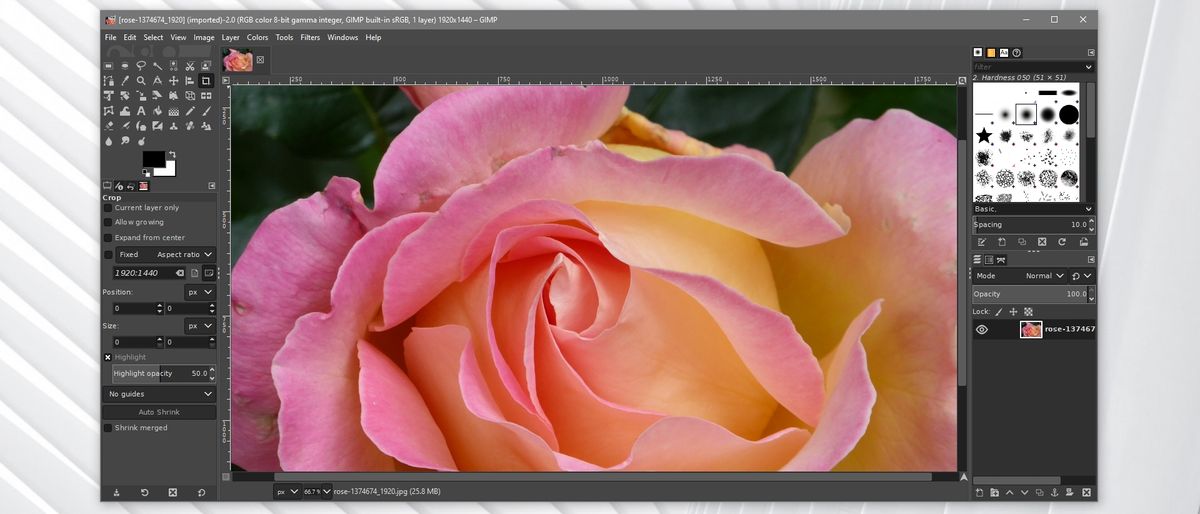 Gimp stands for GNU Image Manipulation Program. It is a free and open source photo editor from the GNU project that allows working on Windows, macOS, and Unix operating systems like Linux.
It is still worth it even if you don't ordinarily work with it that often. The Gimp is a powerful graphical image editor, and with time and effort, you can master it and accomplish virtually anything imaginable.
Gimp is ideal for picture editing, painting, and programming using its scripting language in Perl and Python. You can also use it to animate pictures, and it allows you to create and install plugins with more than 100 options already in place.
The major downside to Gimp is that figuring out how it functions is a challenge for beginners. Once you get past that impediment, though, you will be glad you did.
The CorelDRAW program is an obsolete vector design tool that's still being used. Its latest version is the CorelDRAW 2021, and it runs on desktop systems, tablets, and smartphones.
You can get CorelDRAW in different packages, depending on your needs. For beginners, the CorelDRAW Essentials is recommended and it costs $155. For home business owners and enthusiasts, the CorelDRAW Standard 2021 is recommended and it costs $419.
The most popular software option between CorelDRAW and other graphics suites is CorelDRAW Graphics Suite, which runs on a recurring subscription for $399 per year and $33 monthly. For the Technical Suite, the cost is $1,259 per year and about $33 a month. CorelDRAW also offers a free version, but you can move to any more advanced level during your test period for no more than 15 days.
Founded in 2013, Canva gives you an interactive platform through which you can create graphics, infographics, video presentations, social media postings, and other types of visual content. Canva lets you create edit photos, take away backgrounds, add stickers, logos, and text to photos, then reproduce videos and include music. You are also able to split, cut, and flip video files.
You should remember that Canva will not give you the same degree of picture manipulation that you can get from the professional-level tools mentioned previously. However, when you are in search of a simple and enjoyable platform for making greeting cards, invitations, flyers, logos, along with other marketing material for your small business, then Canva may be best for you.
Canva is completely free to use, and you get your templates while their list is still not complete. Devote just $120 a year for the Canva Plus subscription and enjoy the professional layouts to save time and money. There are up to 5 team members with Canva and 78 million graphics, tracks, and templates at your fingertips. Canva is also available for Android devices with more than 100 million downloads, as well as for iOS, with more than 90 million downloads.
Inkscape is a free and open-source multi-platform vector graphic editor. It is available for Windows, macOS, and Linux systems. You can utilize Inkscape to create illustrations such as logos, cartoons, clip art, typography, flowcharts, among other products in a variety of sizes scalable with unlimited resolution.
Inkscape can import and integrate SVG (Scalable Vector Graphics) format, PDF, PNG, and more. It's an easy-to-use program with a simple interface, but the program offers multilingual support for 10 languages. Overall, it is highly potent vector graphics software that enables users to create a wide variety of different images and effects.
The Inkscape project is made up of a vast community of developers. Programmers and non-programmers alike collaborate on the development and success of the project, including both their efforts. Don't hesitate to take a look at some of the tutorials.
Conditional upon the subscription costs, you can consider the Illustrator Affinity Package bundle from Serif. The cost of the subscription has not been changed, but you just pay a one-off cost of $54.99 for the Windows or macOS version, or $21.99 for the iPad version.
Affinity Designer is a functional source file that is great to use for many different graphic design projects. Such as UI designs, print projects, cover art, mock-ups, logo art, print projects, etc. Affinity Designer is a stripped-down software package that's simple to employ. It comprises the power in raster design and vector design solutions into a single bundle that is popular with creative users.
The company also offers Affinity Photo and Affinity Publisher. Affinity Photo is an image-editing software tool with essential features to get the job done in no time. While Affinity Publisher is the right package for books, magazines, templates, marketing materials, website mockups, and so on.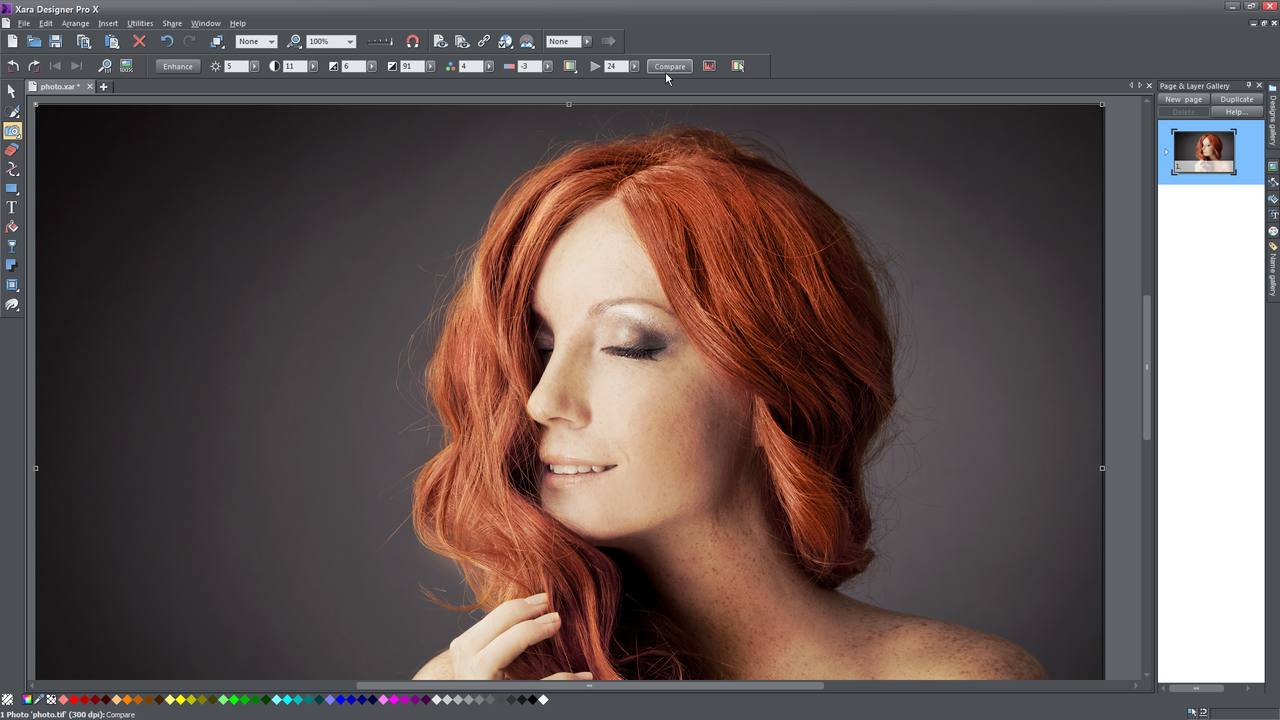 Xara Cloud is a cloud software and a collaboration platform. It provides a collection of design templates, and users can operate them free of charge to create their own marketing material or graphic design. It has three distinct plans from which to choose, which differ in cost and provide several features. Additionally, it allows you to import files and seamlessly share your work with colleagues online by means of cloud collaboration.
The Pro and Pro  plans are the next classes. The Pro package includes better quality output with corporate logo and extra features. The acquired the Designer Pro  app, no code web builder, and an enhanced digital scrapbooking program.
Coolors is an online color-palette builder that allows customers to create custom palettes or look through the endless user-generated palettes.
For your computer's generator, just hit your keyboard space once to make virtually any color that you would like. Once you find a color that you'd like to keep, be sure to click on its lock button to lock it. Moreover, all later generations will become replicating the colors you initially set. Simply move around the color palette and keep locking on colors that you like. You can also start with any color that you have in mind, using the editor.
Or drag-and-drop an image to produce its colors. Then, you can export your palette in up to six methods. To get a selection of palettes from other artists, click on  Browse  and continue scrolling until you locate one that is to your liking. Then click on it to open its options. You can filter outcomes by popularity, upload date, and trending.
Companies with numerous awards such as Netflix, Hulu, and Amazon Prime use coolors to cool their productions. Along with your own account, you can also employ it using iOS, Adobe, as well as Chrome browsers.
Sketch is primarily employed as a vector-graphic editor for creating customer experiences on mobile apps and websites. It also comes as a desktop computer application that you can download. When it implemented online with this programming language, it can also be used from any computer, whether in the band or in the comfort of your own home.
It lets you share libraries, quickly turn mockups into functional prototypes, and invite guests to comment and discuss the design with unlimited viewers. There are two drawbacks, however, Sketch has no free plan and its desktop app is only available for macOS. It is used by large companies such as Stripe and Facebook, Xbox, and even Google. For web design, it's hence useful.
Programs that come with Adobe Photoshop and other image editors can begin at a monthly rental fee of $ 9. The drawings can be saved in the .sketch format, or they can also be imported to popular file formats.
Gravit Designer provides features for integrating arms, vectors, web graphics, mobile apps, and interfaces. It is a useful tool for professionals in a variety of industries, including web designers, illustrators, product designers, and more.
You can even install it on your computer, phone, tablet, or Chromebook and offers support for Web, Windows, macOS, Linux, and Chrome OS. Gravit is available in Free and PRO versions. The FREE version is fully functional and it is possible to create whatever you desire with it. However, there are limitations.
For $49 annually, you can get the PRO version, which does not have a 500-MB data limit and works offline, in addition to the many features the free version lacks.
Conclusion
You can see in this best online graphic design tool listing that you have multiple options to pick from when on the lookout for something that will even satisfy your budget and meet your specific requirements for your profession. A lot of apps are free of charge, but some have a variety of pricing choices. So go ahead and take your pick.