Top 10 Sites To Get Free Icons & Mockup Templates
The fall in year officially begins. With Halloween just around the corner (and Christmas coming shortly after), every business and company prepares for their busy season. UI designers and planners are already very busy.
In preparation, we have compiled a list of websites that offer useful premade design items and mockup templates for free. Each site listed below provides valuable resources and carefully harvested assets, great to use when the due date is approaching. While you spend time searching for materials or inspiration, don't waste online time browsing the Web. Bookmark these sites immediately!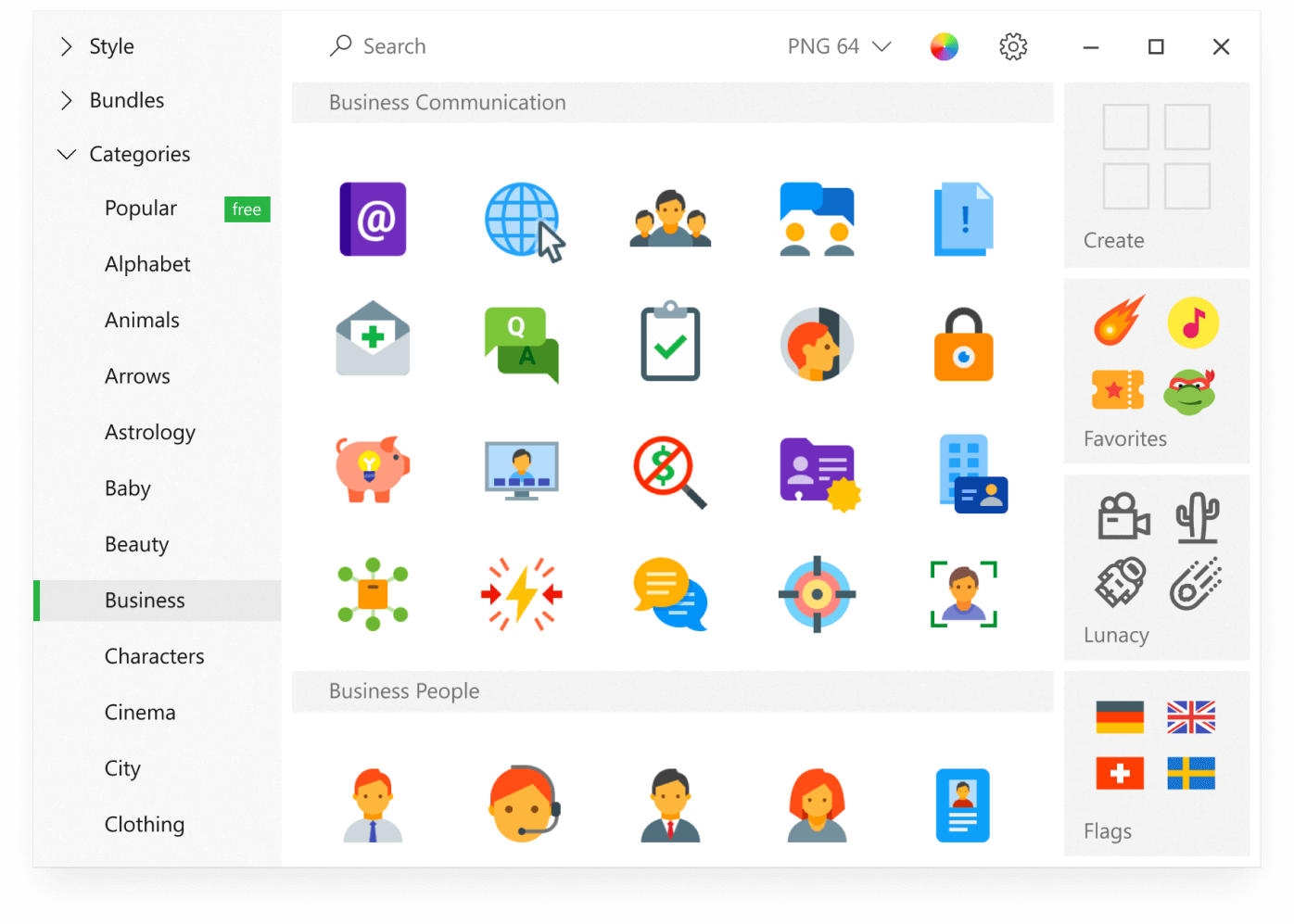 The site was conceived as a freebie website dedicated to providing free illustrations. In its present form, the website Icons8 not only provides free icons it also offers free high-definition photos, free vector graphics, and free music.
They also have an edit icon function, which allows you to freely alter the color of the icon, add text to the icon, and so on. You can change the icon background, size, position, and shape directly on the internet. To embed icons in websites and programs simply click the "Embed HTML" button, and the Embed HTML various options will be displayed!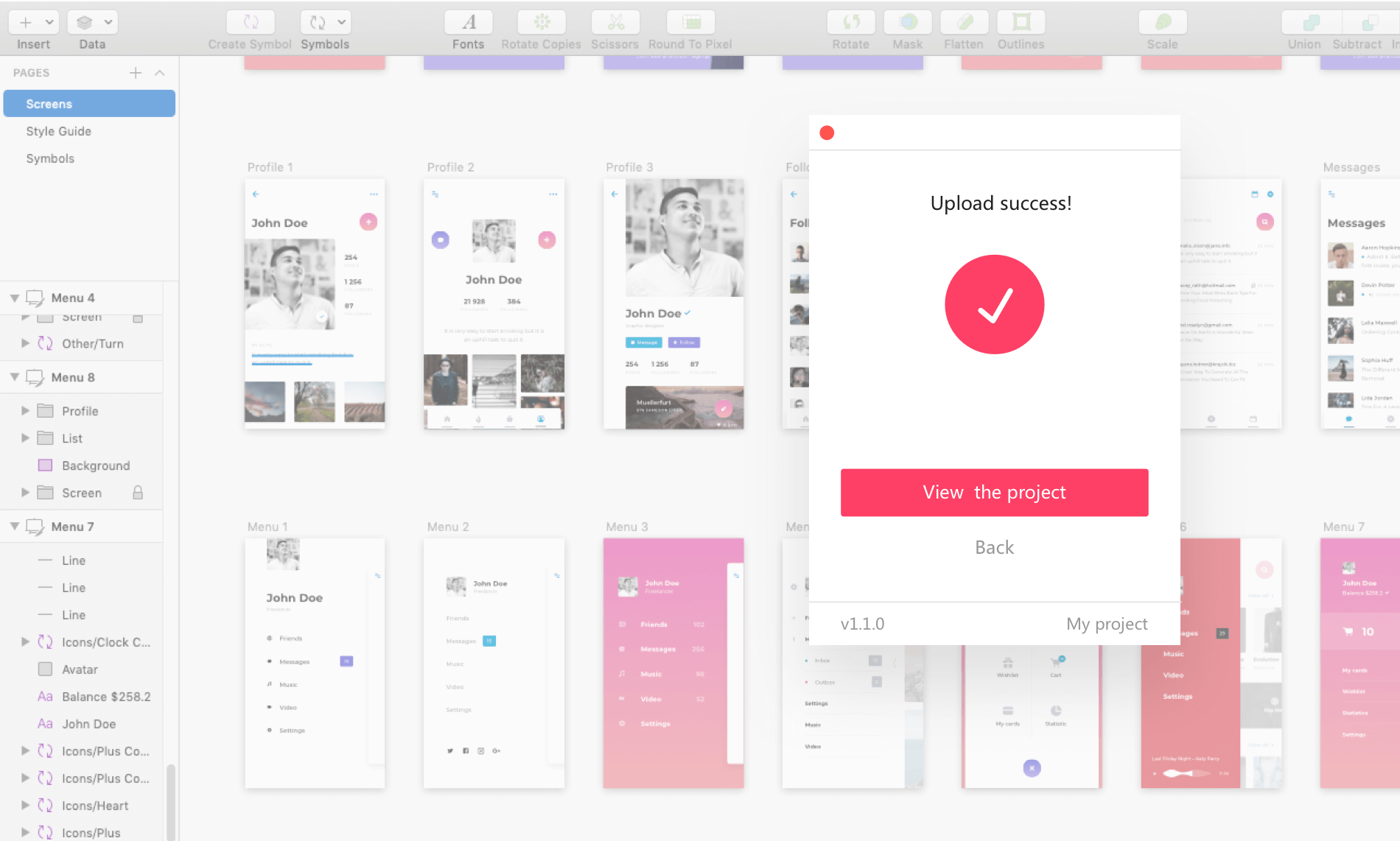 If you have yet to learn about Mockplus, it's about to change. Mockplus is a popular desktop-based tool for making mobile, web, and desktop applications. Created for teams working together on interactive prototypes, Mockplus comes equipped with more than 3,000 icons and 200 components to drag and plug into cluttered artboards, where you can develop your app concepts into products.
Mockplus permits you to create your mockups and experiments for all screen sizes. You can develop interactions through drag-and-drop, making certain that the outcomes trialed on a range of native devices. Those in search of a prototyping application may be attracted by this collaboration feature   with Mockplus, you can layout QR codes to instantly preview your prototypes. You can get the shared link from the cloud, which you can then distribute to your team and customers. The simplicity of this feature plays an important role when it comes to the success of clients' projects.
In their UX Talks and Read Their Blog  series, find articles about UI and prototyping. Visit their free design materials section and use numerous useful assets, such as icons, kits, and more, brought to you by the creative artists. Go to their official website and download the software, free of charge!
WebDesignerDepot gathers the top professionals around the world, who debate the most up-to-date topics, dynamics, and innovations within the industry. If you want to know how the design world is evolving, WebDesignerDepot is the place to go.
Their Deals section and Freebies and Deals section are equally beneficial. Carefully selected icon sets, UI kits, fonts, and much more will satisfy even the most extravagant preferences. For paid resources, visit the Deals section and examine all types of design tools for much less. Their discounts are especially noteworthy.
At the conclusion of the year, Pixeden provides meaningless and premium graphic designs and expertly created web resources. Follow the link below to sign up for the Pixeden neighborhood and become privy to unique gifts, including free mockup templates, icon sets, graphics, fabrics and text effects. make it to their Facebook page to learn about the latest freebies.

Use CSS Author to enjoy hundreds of free, high-quality resources including tutorials, mockups, fonts, icons, wallpapers, and images. The free resources include icon templates, logo mockups, UI templates, a variety of background designs, and more. You can access the most-used content management systems (WordPress, Blogger, Magento, Tumblr, etc.) via abundant, free content.  You can choose from -10% to -50% savings on icons and templates.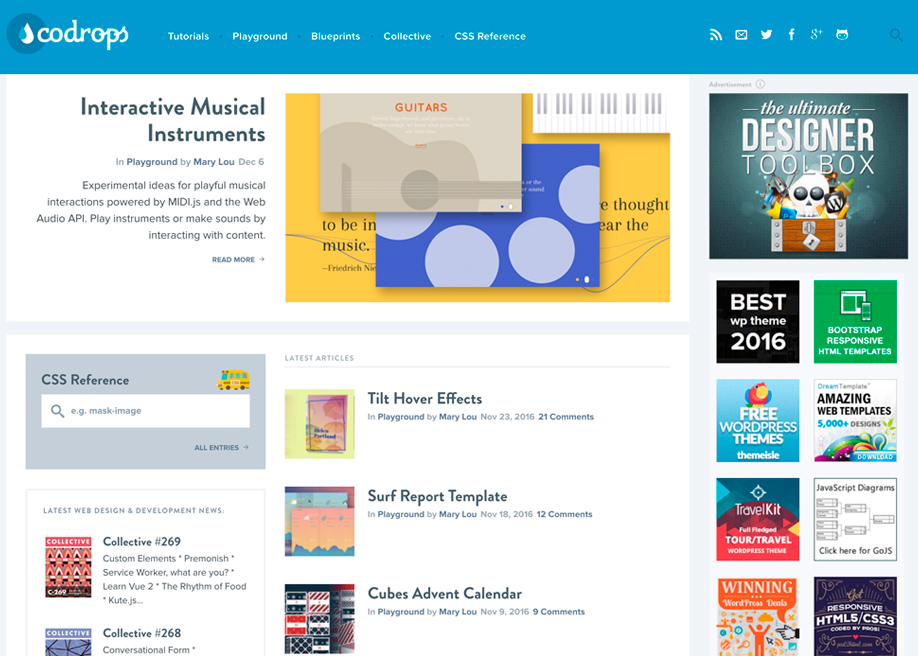 Codrops is dedicated to website design, web development, and other related matters, offering everything that UI UX designers and web developers might need. The impressive selection of representing icons, PSD files, fonts, high-resolution templates, backgrounds, inspirational collections and multiple other forms of resource is easy to work with.  Given the number of totally free layouts, icons, and templates located on Codrops, you probably will not be surprised if you find a variety of freebies, renderings, and website templates ­­at the site made especially for Caliber.
If you're hungry to learn when you set out to be a master designer, the list of tutorials available at Codrops will certainly help you improve your abilities. Find a wide assortment of practical guidelines and detailed steps illustrated with images, along with easy-to-follow explanations, taught in a simplistic way, and available for free.
Our site is an incredible source of information and motivation for people who are looking to broaden their wisdom and get inspired. Designm.ag displays trends, best practices, and tips on how to come up with tasteful and effective websites. With all that said, it contains priceless free resources, such as responsive design templates, pattern libraries, logo sets, mobile app freebies.
Designmodo is a popular website for beginners and professionals in design, programming, and development. The site is a great place to find website design kits, icons, and other graphics, as well as a lot of useful material on web UIs. The website also offers paid and free resources.
Visit Designmodo and select their freebies section, which contains free website templates, icons, and UI kits. Download their programming tutorials and start using the shop's best WordPress and Bootstrap themes, plugins, and UI kits..
HOWDesign.com is home to a team of design enthusiasts that focus primarily on design and trends. Topics include concept store and branding tips and guidelines for designing graphic elements. The site's helpful tutorials provide in-depth insight into various graphic design methods. Visit the column labeled Free to see a laundry list of design-themed content free to download. HOWDesign.org members can enjoy the content free of charge.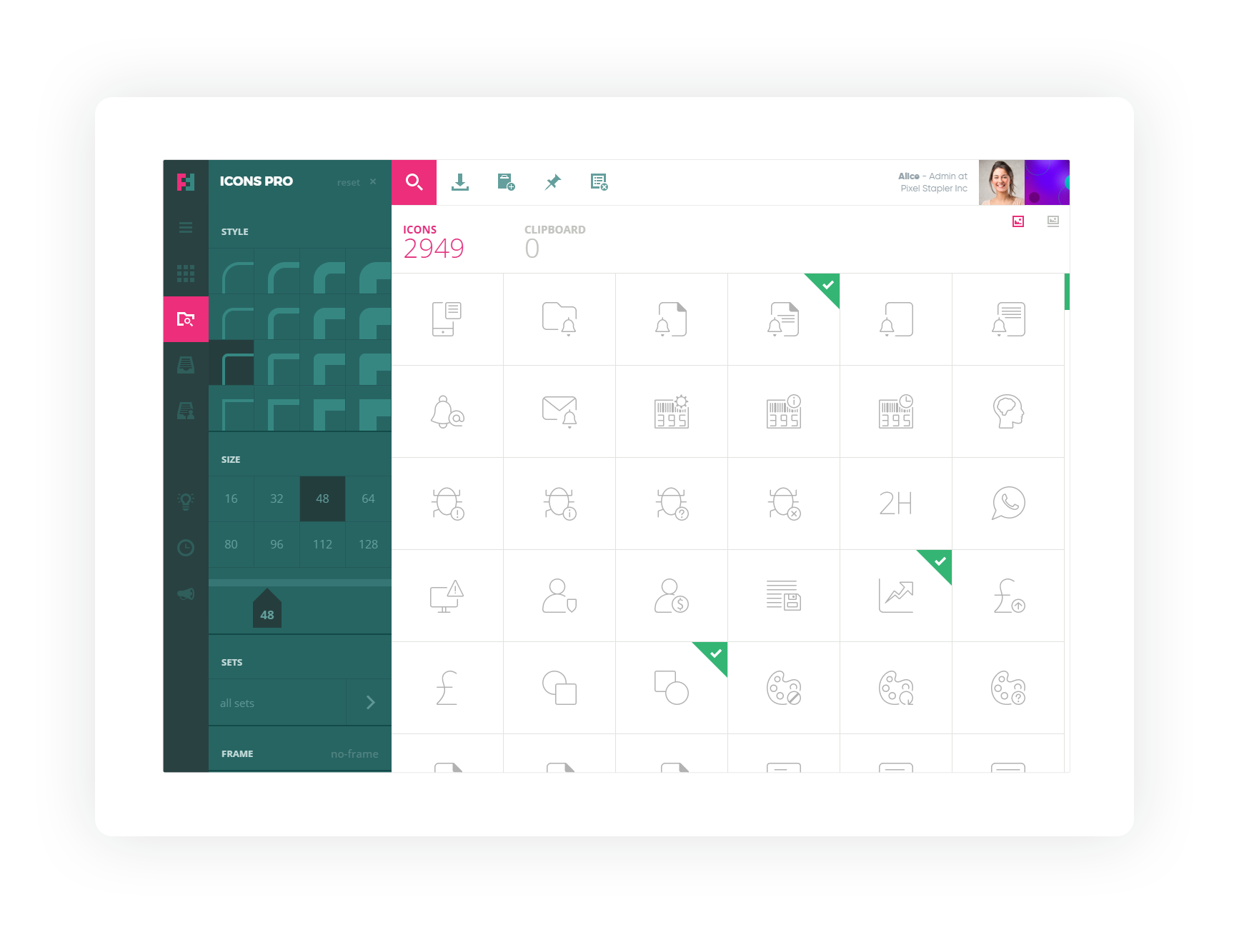 Futuramo Icons is a web app that provides pre-made, fully customizable icons for UI tools, together with search and tools for sizing, color, style, swatches. The 16-style matrix and the customization features make it a must-have toolkit for every UI UX professional, speeding up your work in order to generate thousands of icons at once and save them.
You can choose the placement, size, color, shape, and property of icons to create an appropriate style for your project. Sign up to receive 300 free icons or upgrade to get the unclocked 3000-pixel perfect tags.